---
Students with First Class & Distinction
Department has been taking constant efforts on Students in getting Distinction & First Class. The Faculty of the department have taken rigoruos efforts so that above 40% students pass with Distinction.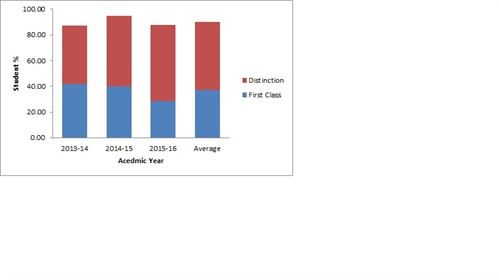 Results of S.E, T.E & B.E Students for the Last Three Academic Years
The Department has been working hard to keep up 60% above all clear percentage in S.E, T.E & B.E in the last three years.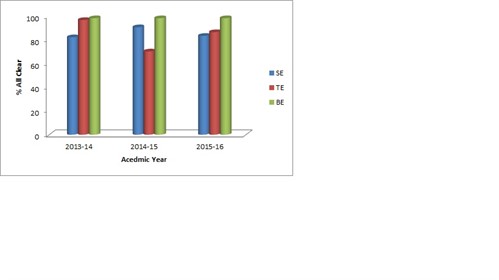 UOP Toppers
| | | | |
| --- | --- | --- | --- |
| Sr.No. | Name of Student | Year | Percentage |
| 1 | Revati  Kadolkar | SE | 83.33% |
| 2 | Srushti Deshpande | SE | 80.26% |
| 3 | Samiksha Jadhao | TE | 77.33% |
| 4 | Areeba Patel | TE | 76.06% |
| 5 | Shilpa.R. Gavali | BE | 77.93% |
| 6 | Richa Panjwani | BE | 76.53% |