Glimpses 2013-14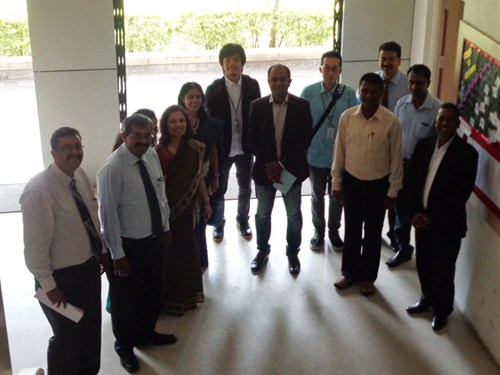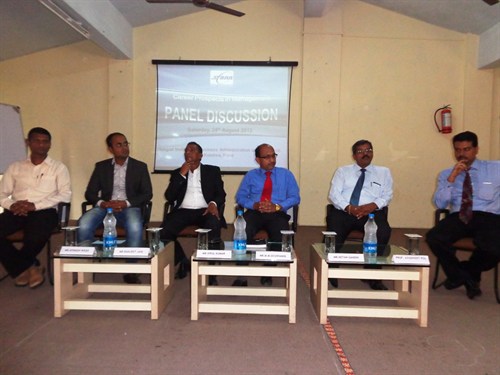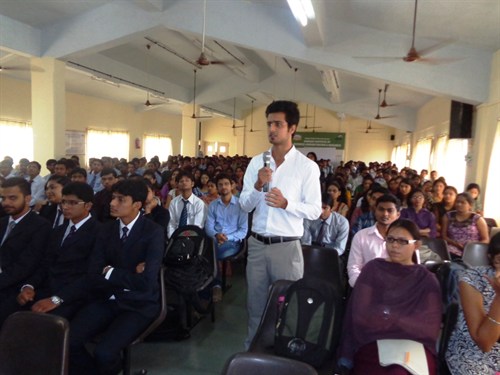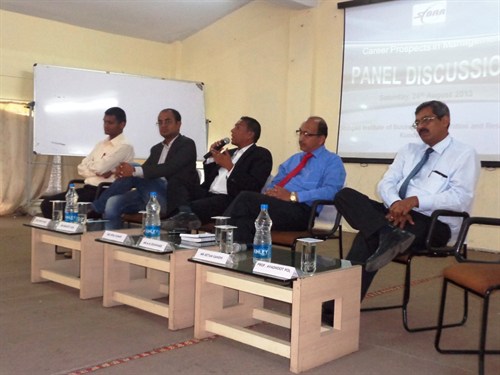 As our students would be placed in the industry as 'Management Trainees', we groom them through various activities like CEO guest lecture series, panel discussion of corporate executives, training of Soft Skills/Personality Development, workshops etc.
In the same line, SIBAR conduct Panel discussion in different streams of management every year for our second year students to equip them with knowledge of industry requirement and expectation, as well as the growth prospects in different sectors. Last year SIBAR had conducted "Careers in areas of specialization" where the panel members were representatives of leading industries such as Telecom, Banking Media and Cement. This helped our students in imbibing expert views and the challenges in those and related sectors.
The highlights of the session are:
Information about career prerequisites in the diversified field of business & industry.
An overview of the opportunities available in various branches.
A platform to identify and understand the trends in the areas of specialization.
Collective interaction between participants and corporate executives from various disciplines would be an added advantage.