Computer Centre
---
Internet lab encompasses 100 Computers with Internet facility and is exclusively for students. Today, internet is the best place with knowledge. To find references internet is the best reliable medium. The internet facility is centrally located on the campus, which is open for all students till late night.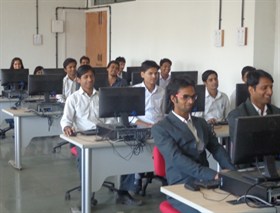 Seminar Hall
---
At present the Institute has 2 fully furnished seminar hall of size 132 Square Meter Each and seating capacity of above 200 seats, well equipped with all required systems like audio, visual aids, light and stage facilities etc. It is intended for multipurpose use for conferences, seminars as well as regular cultural programmers. Seminar hall is a destination of all those industry- institute interactions and memoirs of those wonderful think tanks of technology hub.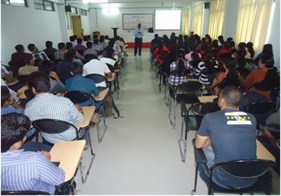 Class Rooms
---
A classroom is the first leap of student towards the vast competitive world and the institute has seen to it that the students are comfortable with it. The Institute has total 8 well-furnished 90 Square Meters Spacious, well illuminated and ventilated classrooms. The capacity of each classroom is 70. These classrooms are well equipped With LCD projectors, White board, PC to facilitate an interactive learning experience for the students to render education through the most modern way.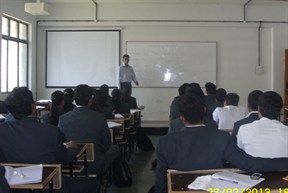 Programming Laboratory
---
In this age of information technology, the backbone of any institute is computer Lab and its computing facilities. The Institute has total 3 well-furnished, Spacious, well illuminated and ventilated lab out of which Lab No. 1 and Lab No. 2 are of 90 Square Meters each and Lab 3 is of 132 Square Meters. These Laboratories are with the following configuration connected by network (LAN)and internet (15 mbps)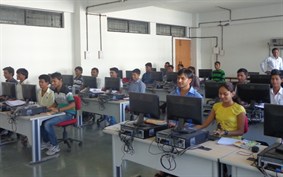 Sports Ground
---
Learning in an open environment with the complete physical growth is required in today's competitive world. To fulfill sporting needs of our students we have ample space for playground. Games like Cricket, Basketball, and Football etc. RMDSTIC has complete solutions of all these requirements in the form of playground.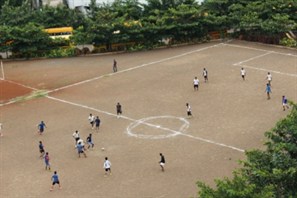 Canteen and Mess
---
The college has a spacious canteen. The canteen staff takes care to provide the students and staff nutritious and hygienic food. The variety of food items include juices, fruits and ice creams amongst others.  We provide clean, hygienic and quality food at subsidized rates to students. There are separate dining halls for students.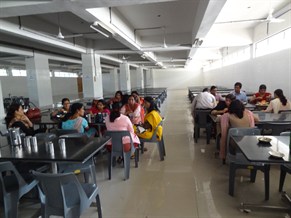 Library
---
The college has a well-established computerized Library with a large collection of textbooks, reference books, technical journals, educational DVDs and CDs for all courses offered through RMDSTIC. In addition to print copies of relevant journals, the library has also subscribed international online journals like IEEE, ASME, ASCE, WILEY BLACKWELL, McGRAW HILL, Science Direct, ASTM, J-Gate(JET and (JSMS), BCRC which can be accessed and downloaded through internet facility provided in digital library. NPTEL video Lectures delivered by India's best teachers are also available in library.
The Library has separate reading area, reference section, digital library room, audio visual room, periodicals section etc to facilitate fullest utilization of the available resources by the students and staff. In order to facilitate all the readers in selecting the reading materials of their interest, the open access provided to all members. The reading materials have been classified based on Dewey Decimal Classification (DDC). It works as a nerve center of the institution by keeping the knowledge of students and faculty members updated. The Information and resources are constantly updated and the facilities are added periodically to keep pace with the recent developments in the various areas of knowledge.
| | | |
| --- | --- | --- |
| | | |