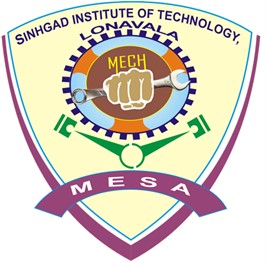 MESA is the Mechanical Engineering Students Association, which aims to play a pivotal role in the development of students as an Engineer by various curricular and Extra curricular activities.
MESA aims to inculcate among its members an awareness and appreciation of the various disciplines of not just Mechanical Engineering but also other relevant fields. MESA also provides platform for all the students of Mechanical Engineering department for their overall technical and general skill development. MESA seeks to be an active organization of the Mechanical Engineering department in SIT which promotes their career interests.
OBJECTIVES:
To focus on the cutting edge technology and present it to the students in an interesting manner by means of lectures, articles and workshops.
To bridge the gap between theoretical and practical knowledge.
Promoting the interests of students in various technical areas pertaining to Mechanical Engineering.
Giving relevant information to students to sustain their interest in their field-specific applications of Mechanical Engineering.
Providing students of the department with relevant knowledge of their fields, given the inter-disciplinary nature of Mechanical Engineering.
Interacting with other technical societies, within and outside the institute to promote flow of knowledge and interest.
Providing a platform for interaction between faculty and the students and especially the seniors and juniors of the department.
To promote the interaction between academia and industry.
To encourage novel ideas by means of special projects.
Committee Members:
| | | |
| --- | --- | --- |
| President | Dr. M.S.Gaikwad | Principal S.I.T. |
| Vice-President | Dr. V.V. Shinde | H.O.D |
| Staff in Charge | Prof. Niket .A.Shinde | Faculty |
| Secretary | Tushar .A. Auti | Student |
Achievments:
Sanket Mani addressed the special session of United Nations General assembly (UNGA) & is a Youth Ambassador for UN Millennium Program MY World Survey and the Ambassador for UNCSD Rio+20 India Program.
Puneet Mathur, Bhushan Chougule (TE Mecahnical Engg.) has filed a Patent on "Automated Motorized White Board"on 24th Oct.2013
Sankalp Astana (BE Mechanical Engg.) got selected in Indian Army under UES (PFY23)
Amarnath Reddy (TE Mechanical Engg.)Was the campus Ambassador for UNDDD Rio+21 India Program for Water Cooperation.
Hitesh Darshe (T.E. Mechanical Engg.) presented a project on "Re-Design of Hybrid Auto Rickshaw "at 16th ISTE Student National Convention 2013 at PMU Thanjavur.(TN) in Sept .2013
Activities Conducted
1. Teacher's Day Celebration
The teacher's day celebration was held on 5th September in Sinhgad Institute of Technology Mechanical Department. It was organized by MESA Committee to show their gratitude toward teachers. Teachers day is celebrated in India in order to mark the birth anniversary of Dr. Sarvapalli Radhakrishnan who was a staunch believer of education and was a well-known diplomat, scholar, President of India and above all a Teacher. When Dr. Radhakrishnan became the president of India in 1962, he was approached by some of his students and friends and requested him to celebrate his birthday as Teachers day. In reply, Dr. Radhakrishnan said, "Instead of celebrating my birthday separately, it would be my proud privilege if September 5 is observed as Teacher's Day". The request showed his love for teaching profession. From then onwards the day is celebrated as Teacher's Day in India.
2. Rain Marathon
Rain marathon was Conducted by mechanical department to spread awareness  about health and fitness on 30th August 2019 near SIT main building . Event tagline was 'stay fit and stay young'. Snack and Glucose were provided to participants with emergency ambulance facility.